Our Staff
Warning
: Use of undefined constant wp_pagenavi - assumed 'wp_pagenavi' (this will throw an Error in a future version of PHP) in
/home/ecc/webapps/eccmain/wp-content/plugins/church-pack/people.php
on line
278
Mrs. Brenda Drost
Director
Brenda joined the Sonshine family in May of 2019 and is looking forward to many years of creating a safe, loving environment where your children can learn through play and exploration.  What she looks forward to the most is providing the opportunity for your children to learn of Jesus and His never ending, unconditional love for them!
Brenda previously served for ten years as the Executive Director of Lamb's Gate Preschool and Kindergarten (1993-2003). Following which she has worked in various early childhood education/development roles, including time with the Easter Seals Blake Foundation as a Family Support Specialist and as a Behavioral Health Specialist. She has also worked for TUSD as an Early Childhood Learning Specialist. Most recently, since 2016, Brenda has served as a Quality First Coach.
Brenda holds a B.A. in Music Education from Trinity International University, an M.A. in Psychology from the University of the Rockies, and an Early Childhood Education Certificate from Ashford University.
Mrs. Joanne Castillo
Assistant Director and Ladybugs Teacher
Joanne has been busy enjoying Sonshine Preschool since 1998!  She began teaching in 2000 and has been an Assistant Director since 2004. Joanne is from San Antonio, Texas.  She received a Psychology degree from Texas Tech in 1982.
Mrs. Amanda Banwart
Operations Director
Amanda joined Sonshine Preschool in 2011 as a two-year old teaching assistant. In 2015 she became Operations Director, handling all office duties as well as being in the classroom two afternoons a week.
Mrs. Julie Moten
Ladybugs Teacher
Julie joined the Sonshine staff in 1998, and has been teaching the 3-4 Year Olds ever since.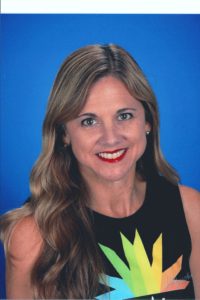 Mrs. Mary Montes
Butterflies Teacher
Mrs. Monica Crawford
Butterflies Teacher
Mrs. Emily Fernandez
Fireflies Teacher
Mrs. Emily began teaching in our Two Year Old classroom in 2018. Sonshine holds a special place in heart because she attended Sonshine Preschool as a child as well as her mother being a former Sonshine Preschool teacher.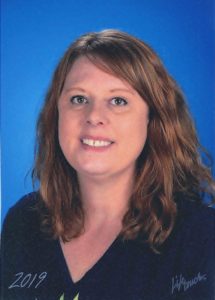 Ms. Prairie Romero
Fireflies Teacher
Ms. Prairie has been a part of Sonshine Preschool since 2001! Prairie continues to work on earning her degree in the Early Childhood field.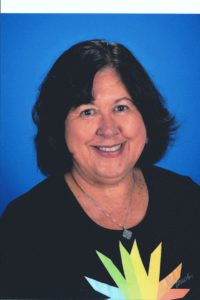 Mrs. Kathy Corbin
Butterflies Pre-K Teaching Assistant
Mrs. Corbin has been part of the Sonshine family since 1996!  She has worked in a wide array of positions here, and really enjoys her teaching position.
Mrs. Jenny Collins
Busy Bees Teacher
Warning
: Use of undefined constant wp_pagenavi - assumed 'wp_pagenavi' (this will throw an Error in a future version of PHP) in
/home/ecc/webapps/eccmain/wp-content/plugins/church-pack/people.php
on line
296